Brokers and coronavirus: What is the new normal?

In association with RSM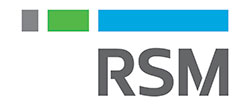 Covid-19 is having an industry changing impact on insurance. From the controversy over business interruption, to the more day-to-day concerns of running remote teams, brokers are facing unprecedented challenges. This free webinar, sponsored by RSM, was the first of a series of monthly virtual events exploring what the new normal will look like. Will the crisis have changed clients' views of insurance forever, as it is perceived as having failed in a time of need? Or will it increase demand for the type of risk management expertise that only brokers can offer?
Speakers
Peter Allen, co-head financial services, RSM
Saxon East, content director, Insurance Times
Simon Mabb, group managing director, Romero Insurance Group
Ashwin Mistry, chairman, Brokerbility
Matt Pini, head of UK wholesale, Direct Insurance Group London
Published by Newsquest Specialist Media Limited, registered in England & Wales with number 02231405 at Loudwater Mill, Station Road, High Wycombe HP10 9TY - a Gannett company